Disc Type Filter Screen for Thermoplastics Extrusion
Circular and Annulus filter disc Extruder Screens of Stainless Steel, Brass, Copper and Other metals
Disc Filter Screen is also known as Circular Extruder Screen which serves the purpose for extremely thin and fine extrusion process in industrial sectors. Supplied in solid round discs or annulus discs. Materials can be single layer or multilayer metal woven wire fabrics.
Extruder screen wire mesh filters are used in the plastics industries to remove the remaining impurities of extrusion:
2-7 Layer Spot Weld Extruder Screens
Multi Layers Stainless Steel Circular Extruder Screen Packs
Material: Stainless steel wire mesh (304, 316, 316 L), low carbon iron wire, copper wire.
Wire diameter : 0.025-2.5mm.
Mesh : 10-1500.
The shape can be disc, round, rectangle, loop, oval and kidney-shaped, etc.
The frame materials can be stainless steel, aluminum and nickel-plated copper.
The filters can be single layer or multilayer.
Usages: Circle type filter screen packs are mainly used in filtration of chemical fiber and polyester film industry.
Toroidal extruder screen disc size series
300 × 40 × 3 mm: 2 layer
79 × 76 × 3 mm: 5 layer
257 × 87 × 2mm: 3 layer
90 × 80 × 2.4mm: 4 layer
Features
•Strong
•Highly durable
Applied In Following Industries
•Petro chemical
•Plastic
•Rubber
•Chemical
•Aeronautic
•Water treatment plant
•Food processing
Circular Filters for low-density plastic extruders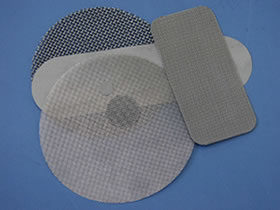 Specifications
Circle filter Ǿ 66mm x Mesh 100
Circle filter Ǿ 63mm x Mesh 20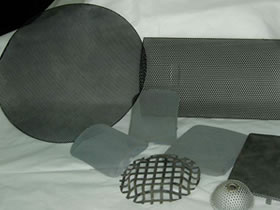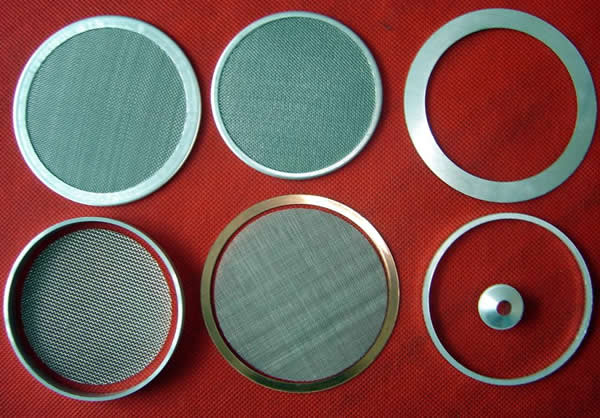 Stainless Steel Mesh Annulus Disc Screen, With Bonded Welded Rims, Single and Multi Layer


AISI 304 Filter Mesh Discs for Polymer Melt Filtration