Welcome to YuXuan!
Extruder screen types are mainly mesh discs, leaf filters, spot welded mesh packs, rim or framed packs, cylinders or tube filters.
It is made by wire mesh cloth processed into single layer or multi-layer pieces with optional frames. Metal Mesh Extruder Screen Filter is applied to provide a clean and clear melt filtration for plastic and rubber processing machinery.
Filter Media commonly used are Stainless Steel Wire Cloth Woven or Sintered. The wire cloth is cut or punched into pieces or discs first, then compressed with multi-layers into screen packs and other forms.
In plastic extrusion, stainless steel extruder screen is designed for PP, PE and other plastic hot-melt extruding processes. The fine mesh Dutch Weave Wire Cloth Layer together with a Plain Weave Square Mesh support layer forms screen packs are used for preventing impurities in fine extrusion. It is effect to keeps away mixing of foreign particles in finally equipped extrusion product.

Featured Mesh Screen and Filter Strainers, Processed from Stainless Steel Woven Wire Mesh Cloth SUS302, 304, 304L, 316 and 316L:

Spot Welded Circle or Round Disc Extruder Screens, to be placed into extruder head
Cylinder Extruder Screen for Thermoplastic polymers
Leaf Filters
Multilayer Woven Wire Mesh Extruder Screen Packs of Dutch Weave Wire Cloth Plus Plain Weave Support Filter Mesh
SS Wire Mesh Filter Disks, with thin frame or rims
Dutch Reverse Weave Mesh Continuous Filter Belts
Pleated Candle Filters
Stainless Steel Wire Mesh Strainers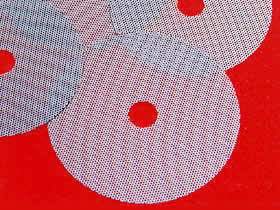 Single disc screen in stainless steel and brass mesh cloth, disc diameter ranging from 1-60 inch.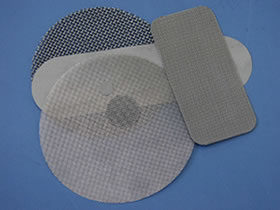 Circular and Annulus metal filter disc screens for plastic thermo extrusion. Spot welded rimmed.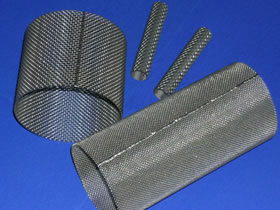 Welded filter tubes / cylinders used as filters or filter support elements. SS or brass.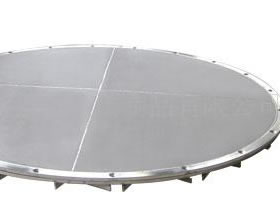 304 Square Hole Mesh Screen
Stainless Steel Square Hole Wire Mesh, Plain Weave 304 and 316 Series Grade
Plain Weave SS Mesh has equal opening in horizontal and vertical lines. It is woven through each weft wire passing over one and under one warp wire, and each warp wire passing over one and under one weft wire. The weft wire and warp wire applied in weaving have the same diameter.
Look through details(Click Here)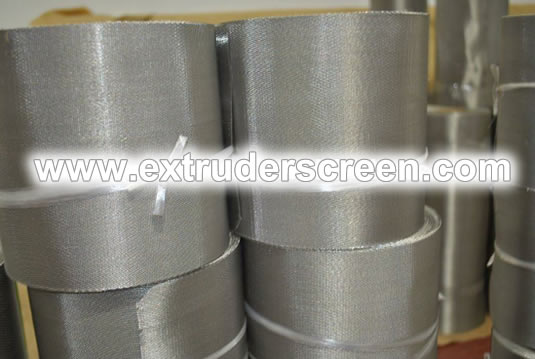 Stainless Steel Dutch Reverse Woven Wire Cloth 260/40 Mesh Belt for Filter Layer of Extruder Screen Packs
Stainless Steel Wire Cloth, Dutch Weave, 316L Grade, suitable for filter elements pleating layer and pack screen filter layer.
Dutch Weave Wire Mesh is a solid filter cloth offering greater strength than square wire mesh or rectangular mesh. Supplied in 316L grade stainless steel wire materials, Dutch Wir Cloth has all kinds of fabricating forms including discs, packs and pleated mesh filters.
Look through details(Click Here)
Featured Filter Screen Products with Sintered Mesh Laminated Sheets as Filter Media:
SS Sintered Mesh Discs;
Stainless Steel Leaf Filters;
Spot Welded Packs for specific graduated filtration;
Sintered Woven Wire Cloth Filter Panels or Plates.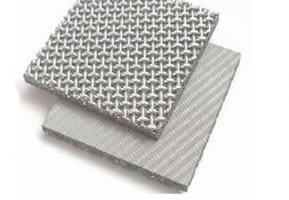 Dutch Weave Wire Cloth Plus Square Woven SS Mesh Sintered Sheet of Triple Layer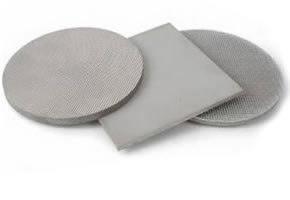 316L Stainless Steel Mesh Cloth Cut Filter Pieces & Panels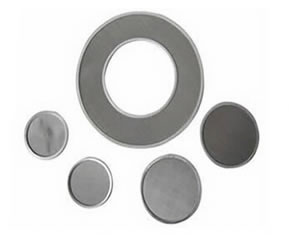 Stainless Steel Sintered Wire Cloth Cut and Sealed or Rimed, Annulus Disc Filters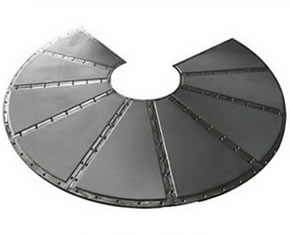 Stainless Steel 304L Square Mesh Triple Layer Sintered Sheet Sectional Leaf for Polymer Melt Filtration
Perforated Tube Filter Products:
Brass Perforated Tubing;
Stainless Steel Perforated Mesh Tubes;
Temporary Cone Stainers ( Perforated tube with woven wire cloth linings);
Perforated Mesh Basket Strainers;
Perforated Round Hole Pipes for Stainless Steel Pleated Filter Elements.
FAQ
Specifications of Extruder Mesh Screen:
Custom order acceptable at certain quantity of initial order. Can be supplied in various shapes such as oval, circular, and in various custom sizes.
Main Applications:
Prominently used in plastic and rubber industries. Extruder Screen plays a vital role in avoiding the mixing of foreign particles with finally prepared extrusion product. They give a clean as well as clear extrusion.
Major Styles of Metal Mesh Screen Filters and Packs:
• Disc Type
• Welded Multilayer
• Cylindrical
Filter Materials Applied:
Stainless Steel Woven Wire Cloth
Brass Woven Wire Cloth
Sintered mesh
Edges and Frame: Plastic extruder screen can be welded with or without selvage. Frame material can vary from stainless steel to aluminum or alloys.
Features:
The screen filter mesh can be replaced without any manual operation.
The material flow never fluctuates.
The belt pump makes high quality plastic melting and forming at good stability.
No waste and less consumption of raw materials.
Consisting of 10 meters or 20 meters filter belt, belt box and electric control system.
Non-stop working production and absence of material fluctuation while exchanging the filter screen.
Smooth surface, high hardness, working continuously, no deformation, high temperature resistance, corrosion resistance, flexible working with excellent filtering performance.
Applications:
Mesh filters and screens are mainly used in the following fields:
Chemical products;
Foodstuffs and spices (milk powder, coffee, tea, rice, grains);
Stones and powders (minerals, diamond sizing, ores, alumina);
Pharmaceutical products;
Paper (sieving wood shavings, preparation of coatings) ;
Metal powders (Precision sieving of metal powders) ;
Animal feedstuffs (dedusting pellets, sieving crumbs, molasses based foodstuffs) Fertilisers (phosphates, potash, urea, mixed fertilisers) ;
Sugar and salt (sizing);
Plastic Recycling.
Our promises:
Price will keep same and won't change once settled in an agreement
Strict QC inspection before our shippment to ensure no quality complaint from our customers
We will contact you frequently during goods production to ensure the demands of your requirements fully fulfilled
Each purchase order will be finished and delivered in promised leadtime
Send us a product design drawing or just give us a sample, and we can arrange customized production.

Market we supply:
Yuxuan products are exported to Germany, Belgium, Japan, American, India, and Southeast Asia. Contact us now (exp@extruderscreen.com ).